Clinically we use several products that are made to stick and stick well. The use of adhesive tapes and under wrap sprays can be a challenge to remove off any surface. Bed and pillow covers are not exempt from adhesives. Prevention of excess tape or adhesive sprays is essential to ensure the longevity of the covers.Cleaning is a complex process and often involves knowing the chemistry behind the product you are trying to remove. For example, the adhesives contain many chemicals to maximise grip: Adhesive Sprays contain: Isobutane, Methylal, Ethanol, Propane, Glyceryl rosinate, Paraffin liquid. Sports and under wrap tape adhesive...
---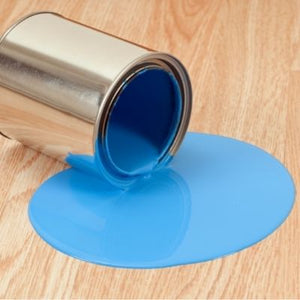 We recently had painters come in and redo the walls, doors, and even some of the carpet!!  And on  our Clinic Armour pillow cases.Anyone who has had the experience of commercial painters understands that even despite all the briefing, they often paint things they shouldn't.   My experience is never tell painters you are replacing your carpet. This translates to painters thinking, we don't need drop sheets.In our most recent experience our painters managed to somehow paint the side of one of the Clinic Armour pillow covers.   Hmm. Initially, I thought this would see us throwing this cover out. Instead, I tested whether paint...
---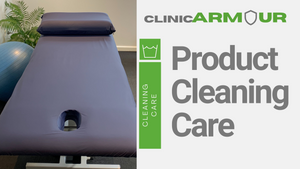 Our industries have seen a significant shift in the role of cleaning in our clinics and hospitals. Cleaning between patients does not have to be a time-consuming activity. In most cases, such practice will be welcomed by patients and become the new "normal". The key to streamline cleaning is to work with your staff to ensure this does not become extra work for practice owners/clinic managers. Training Train all staff on: How to optimize the firm fit of all covers, ensuring minimal creases, and optimal cleaning practices for different marks and stains. The covers should appear matt at all times...
---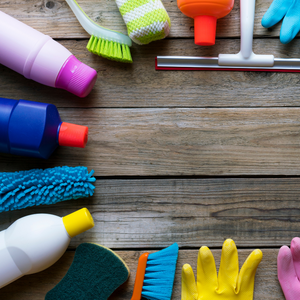 In talking to many clinic owners, the same theme comes up.  Clinic hygiene is paramount and the cleaning practices that we have all become too familiar with are not going away. Here are some additional tips for Clinic owners: Use alcohol sanitizer to clean any equipment that clients come in contact with. Weights, ultrasound probes etc before and after using.  Wipe down all contact surfaces between clients with your preferred cleaning agent Remove any signs of dust/grime from any part of your clinic-  any sign of lack of cleaning will reflect on your clients confidence in your clinic. This...
---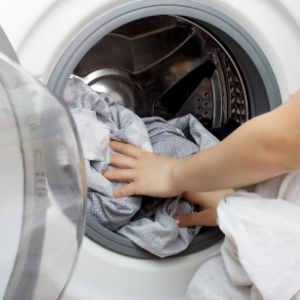 Every day we are being told that our covers are saving time and money on laundering. Last week one medical clinic fitted out a medical clinic with five beds for the weekly cost of a professional laundry service for the entire clinic. From their end, they were using a new sheet per client per bed.Factor this over the recommended life of a cover being three years, and this clinic will save 155 weeks of laundering. This is not including staff time!! One thing I have always loved doing is removing jobs at our clinic that people don't like doing....